Education
The Barça Players' Association put the Education and Development Area in motion in 2012, with the aim of broadening the skills of Association members in order to aid in their professional progress.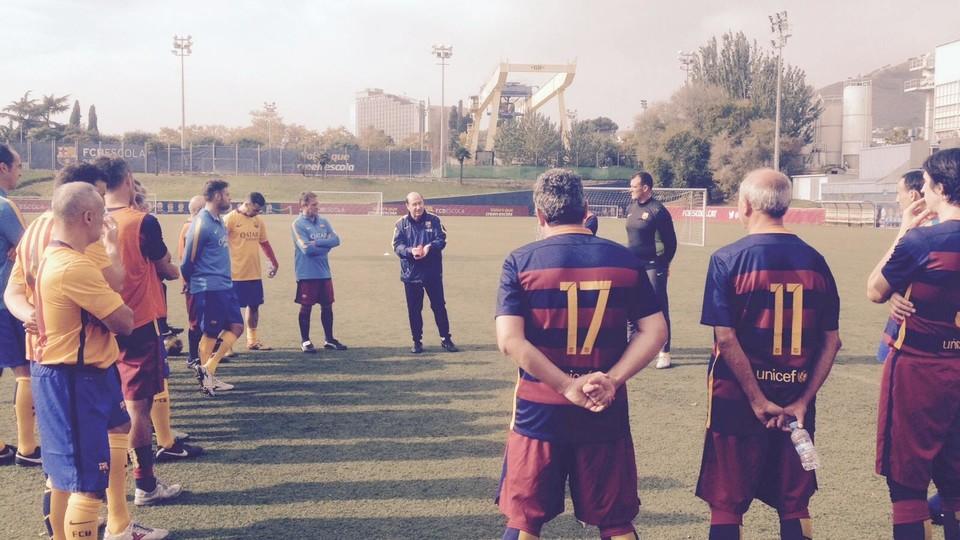 The Barça Players' Association is an organisation based on the values of solidarity, effort and teamwork. Our mission is to better the quality of life for all of those who have pulled on the FCB shirt, on social, financial, sporting and educational levels.
For this reason the Education and Development Area offers educational and careers services to ex-players and supports current players in their professional transition.
EDUCATION: TRAIN FOR ANOTHER PLAYING AREA
Whether you have recently finished your professional playing carrer, or you have been working for a long time, putting aside time to update your knowledge will always be helpful.
The Association offers an open space where ex-players will find an education programme, through which they can acquire specific knowledge, tools and skills that will allow them to develop on both personal and professional levels.
These educational offers cover different areas of development. They therefore include offers for personal growth and motivation, language skills, IT skills... as well as education aimed at those members who are looking for specific training which will enable them to work in a particular professonal role in sport; or education of a more recreational nature which reinforces basic skills and abilities.
Our education programme is offered in various formats (courses, workshops, conferences...) depending on the target audience and established aims.