Upcoming activities at the BPA
Upcoming sportive, institutional, social, and formative events and activities at the Barça Players' Association.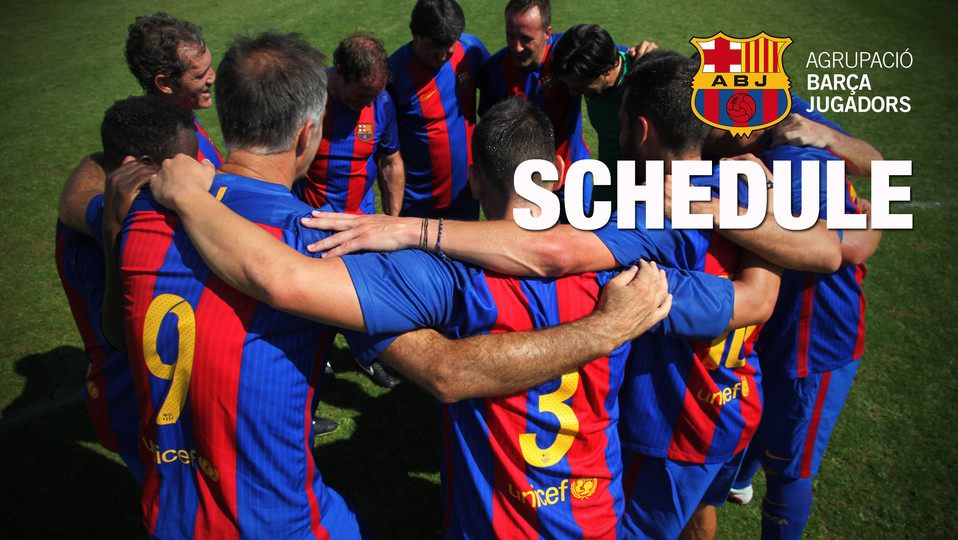 Sportive Area
. Saturday, December 23th
Tribute Tournament Sergio Chavarría "Chava"
#todossomoschava
With ABJ, Grama, Vélez y Imperio
9 hours – Nou Camp Municipal Santa Coloma
. Sunday, December 24th
BPA Christmas Matches
Exclusive for Sportive Area habitual explayers
Football 7 matches for children between 8 a 12 years old (Explayers sons or grandsons)
FC Barcelona Miniestadi
More information and confirmations at reception until 15/12
Institutional Events
. Monday, December 11th
Panatholn Internacional
Josep M. Fusté Honour dinner.
With Ramon Alfonseda.
. Thursday, December 14th
Presentation My life in a "click", by Horaci Seguí
18.30 hours – FCB Sala Berlín (Avantllotja Lateral)
Confirmations: recepcio@jugadorsfcbarcelona.cat
Training and Development
. Tuesday, December 12th
Conference "Llénate de vitalidad con el método natural de Pilar Benítez".
18.30 hours – BPA Social Office
Confirmations at formacio@jugadorsfcbarcelona.cat
Events With BPA Fans
. Monday, December 11th
Association FCB Penyes. Christmas' wine cup. With Paco Clos.
. Thursday, December 14th
Penya Barcelonista Palau-solità i Plegamans. Christmas card competition.
. Sunday, Decemeber 17th
PB Martorell. 57th anniversary.
PB Hospitalet de l'Infant. Women's football tournament
BPA Remodelation
. Del 22/12 al 29/12
Due to remodelations, the BPA will remain closed between 22 and 29 of December (both included).